Naturally Educational » Giveaways » Passion, Dedication, Innovation…Teacher! (Nominate a Teacher to Win a $100 Gift Card from Office Max)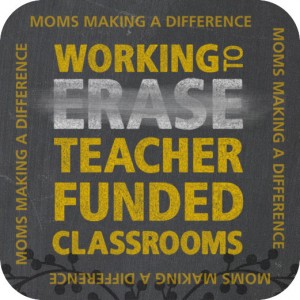 I spent five years in the classroom as a history, art history, and writing teacher.  And I can tell you that it takes passion, dedication, and innovation to succeed as a teacher.
The best teachers choose their profession because they believe that education matters and that children deserve to learn.  They did not choose teaching to get rich but having a calling to educate should not mean going into debt. Unfortunately, that is the reality for teachers across the country who fund their classrooms out of their own, often too small, paycheck.
Education should be a priority in our country because without education, there is no democracy, no equality, and no brighter future. So, the Max Moms are working in collaboration with the national "A Day Made Better" cause founded by OfficeMax and nonprofit Adopt-A-Classroom to help erase teacher-funded classrooms: "Annually in October, they host a national event that recognizes and rewards over 1000 teachers with a total of $1 million in school supplies to help alleviate the financial burden and thank them for their hard work."
I will be helping to surprise a teacher at a local school and I have the privilege of honoring a teacher here on Naturally Educational.
Join us and give back to a deserving teacher by nominating your favorite teacher to receive a $100 gift card for school supplies donated by OfficeMax.
Entry Requirements
1) For a chance to enter and win, please post a comment below that describes why the teacher you'd like to nominate is 1) Passionate; 2) Dedicated and 3) Innovative.
2) As an additional entry, you can visit the Welcome tab on OfficeMax's Facebook page and post a comment on this blog telling us what you think of their Facebook donation campaign benefiting Adopt-A-Classroom.
Please leave your contact e-mail address in the e-mail field.  If you are a teacher nominating yourself, you may use either your first or your first and last name.  If you are nominating another teacher, please use just the first name or a nickname (e.g.: "Mrs. Z").  The winning card will only be sent to a valid school address.  This contest will close October 5, 2010, 11:59 PM EST — national "A Day Made Better" day for teachers!
Terms & Disclosure: No purchase necessary to be eligible for a chance to enter or win. The winner will be selected randomly from qualifying entries. The gift card was provided by OfficeMax as part of its cause for teachers. The views written here are my opinion.
Here are other bloggers running the same giveaway…enter here, too, for more chances to win!

Filed under: Giveaways