Naturally Educational » All Ages, Featured, Literacy, Winter » January Verse
We've started reading a morning poem last month.  I got this idea, plus the tip about a great site to find poems, Can Teach, from My Montessori Journey.We'll be adding images and props and continue to recite this throughout the month.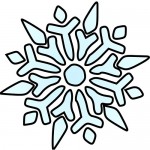 January
January sparkles.
January's bold.
January huffs and puffs.
January's cold.

Filed under: All Ages, Featured, Literacy, Winter · Tags: January, Poetry, Winter