Naturally Educational » 3-5 (Preschool), 5-6 (Kindergartners), 6-8 (Early Elementary), Featured, History and Culture » Memorial Day Picture Books
Memorial Day is coming up. While we're preparing for barbecues and family time, we take a moment to think of the men and women who have made the ultimate sacrifice for our nation.
Any subject involving death is a tough one to broach with young children. For most families, the idea of memorializing our soldiers is very abstract. For others, though, it is all too real as thousands of soldiers have died in recent conflicts.
Visit local memorials and veterans parades.  If you have a soldier in your family who died while serving, learn about his or her life and sacrifice.  Older children may be able to write a biography of the soldier for a local newspaper or library exhibit.
Younger children may find these picture books accessible: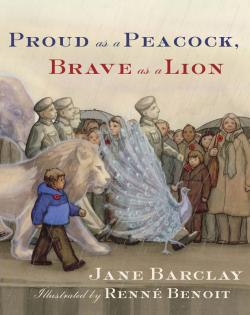 Proud as a Peacock, Brave as a Lion, by Jane Barclay, depicts a young boy watching his grandfather prepare to march in a parade for Canada's Remembrance Day. The book focuses on the comrade in arms his grandfather lost and highlights his grandfather's feelings about having served. The animal imagery makes this book more accessible for a younger child without glossing over the more difficult emotions of a military veteran.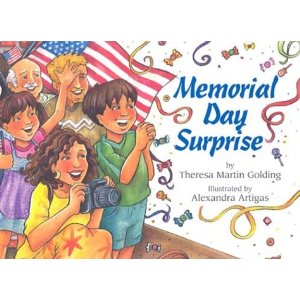 Memorial Day Surprise, by Theresa Golding, is about a Memorial Day parade but the highlight of the parade for young Marco is seeing his abuelo, a military veteran. The exuberance of the parade helps capture some of the pride of services.

Filed under: 3-5 (Preschool), 5-6 (Kindergartners), 6-8 (Early Elementary), Featured, History and Culture · Tags: Memorial Day, Military