Naturally Educational » Subject Matter » No More Kings! (Happy Fourth of July)
July 4th, 2011 | 11 Comments |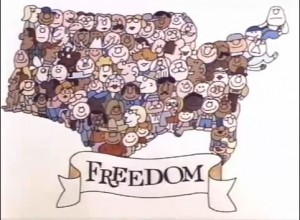 Before enjoying your fireworks, check out these two videos from Schoolhouse Rock!
No More Kings!

The Shot Heard 'Round the World

You might also like
| | | | |
| --- | --- | --- | --- |
| Patriotic Kids' Crafts for the Fourth of July Here are some of our favorite kids' crafts for the Fourth of July--perfect for celebrating America on... | Patriotic Play! We had a "patriotic play date" today in anticipation of America's Birthday. We began by talking... | Fireworks! Each year we try to paint fireworks with a different technique and this is my favorite effect, yet. Materials: wax... | Sharpie Fireworks T-Shirt My friend, Athena, hosted an awesome craft group this afternoon. The girls made fireworks t-shirts... |
Candace Lindemann, Yale, BA, Harvard Graduate School of Education, EdM, is an educational consultant and published writer. She enjoys new learning experiences with her children, ages 6 and 4 and 1.5.
Filed under: Subject Matter
Connect and Discuss
Subscribe by E-mail
Browse Categories
About the Author
Candace Lindemann is a published children's writer and educational consultant. She holds a B.A. from Yale University and an M.Ed. from the Harvard Graduate School of Education.
Working with school districts around the country and some of the most well-known companies in the education industry, Candace creates custom strategies, textbooks, and lesson plans. Her articles have appeared in print and online.
While Candace's degrees prepared her for a career in education, she's found that the best preparation for parenting is on the job training.
Contact Candace
via e-mail
, read her
full biography
, or connect with her using the social media icons below or on
Google
.
© 2018 Naturally Educational