Naturally Educational » Volunteering » Help Earn 2,500 Books for a First Book Donation
We volunteer and donate as much as we are able and literacy charities are very important to me as a mother and an educator.
The evidence is clear: simply owning books helps a child identify as a reader and increases literacy rates. And the return on gains in literacy rates is huge.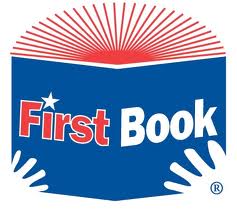 One organization that is putting books in the hands of low-income, at-risk children is First Book. "To date, First Book has distributed more than 80 million books and educational resources to programs and schools serving children from low-income families throughout the United States and Canada."
Random House Kids hopes to donate 2,500 books to First Kids. You can help by joining the discussion at The Read & Play Summer Fun Community.
Here's how you can participate:
1. At 8pm EST on August 18th go to this conversation (or see the conversation embedded below).
2. Reply with your pledge of how many hours per week you will read to your children.
3. Join in the conversation we will be having around the question "If you could spend a summer day living inside a children's book or novel what would it be?"
4. Have fun talking with other like-minded members who enjoy supporting children's literacy.
5. If you can't make the live chat, then you can come back to this discussion anytime until August 26th with your pledge.
6. Tell you friends and spread the word!
—
Disclosure: I am compensated as a leader of the Random House community. My opinions are my own.
—

Filed under: Volunteering