Naturally Educational » Fall, Featured, Home Arts » Spooky Halloween Creature Votive Candles
October 4th, 2011 | 2 Comments |
I'm guest posting on Make and Takes today…come check out our spooky Halloween votive candles!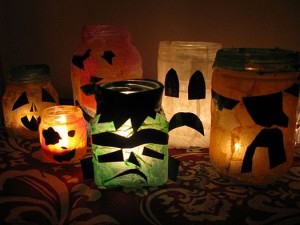 Candace Lindemann, Yale, BA, Harvard Graduate School of Education, EdM, is an educational consultant and published writer. She enjoys new learning experiences with her children, ages 6 and 4 and 1.5.
Connect and Discuss
Subscribe by E-mail
Browse Categories
About the Author
Candace Lindemann is a published children's writer and educational consultant. She holds a B.A. from Yale University and an M.Ed. from the Harvard Graduate School of Education.
Working with school districts around the country and some of the most well-known companies in the education industry, Candace creates custom strategies, textbooks, and lesson plans. Her articles have appeared in print and online.
While Candace's degrees prepared her for a career in education, she's found that the best preparation for parenting is on the job training.
Contact Candace
via e-mail
, read her
full biography
, or connect with her using the social media icons below or on
Google
.
© 2018 Naturally Educational