Naturally Educational » 6-8 (Early Elementary), 6-8 (Early Elementary), 9-11 (Elementary), 9-12 (Middle Grades), Featured, History and Culture, Home Arts » Native American Indian Medicine Bag for Kids
My daughter noticed the medicine bags when we were looking at pictures online of traditional Native American dress. So, we decided to make a simple one from felt.
You can buy Medicine Bag Craft Kits that come with real leather. We made this inexpensive, young-kid-friendly version from felt and other materials we had around the house. While it may not be as accurate a recreation as an older child might make, making the Native American Indian medicine pouch from felt kept the cost low and allowed my daughter to do most of the work and put her own unique stamp on the project.
While making crafts related to other cultures, I try to be respectful. My children are very young so I just emphasize that there is a diversity of beliefs among the various tribes. Whenever possible, I use the tribe names when looking at specific artifacts or images. The idea that natural objects possess power is fairly universal among traditional cultures but the specific practices vary widely.
Materials
felt
yarn and/or embroidery floss
beads
feathers (optional)
thick embroidery needle (these are blunt and big enough for little hands)
Directions
1. First decide what type of pouch to make. My son and I are going to make a simpler drawstring pouch (which I will show in another post). Other pouches might have fringe. My daughter drew the shape she wanted and said she wanted a flap. So, I created a pattern template.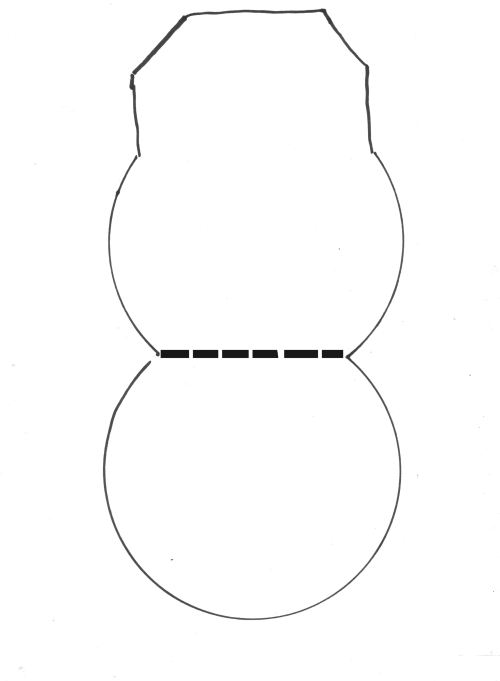 2. Next, cut the shape out of the felt.
3. Fold on the dotted line and use the needle to pre-poke holes at even intervals.
4. Thread the needle. I recommend doubling the thread and knotting the ends together. Insert the needle into the first hole from behind the pouch and go through both layers of felt. Leave about 10-12 inches of yarn trailing behind (this is one half of the necklace) and knot on both sides.
5. Then, sew using an overcast stitch or whip stitch (note: I am no seamstress so apologies if I am using the terminology incorrectly). My daughter chose this stitch and I think it works well with the project.
6. Finish the stitching by knotting at the end.
7. Using another piece of yarn or floss, poke through the front layer only of the pouch and tie a bead on the end. Then, cut a slit in the flap to line up with the bead.  This is your closure.
8. Embellish with feathers or anything else you wish. My daughter added feathers and then beaded the yarn. We tied the two ends together.
Educational Connections:
Culture: What was the significance of the medicine bag? Who was the healer in the Native tribes? What might be in the medicine bag? What would you put in your medicine bag?
History and Science (for older kids): How are Native American medicine and modern Western medicine similar? How do they differ?
Culture (for older kids): How did spiritual beliefs and the role of holy men and women and healers differ from tribe to tribe?

Filed under: 6-8 (Early Elementary), 6-8 (Early Elementary), 9-11 (Elementary), 9-12 (Middle Grades), Featured, History and Culture, Home Arts · Tags: Native American Culture