Naturally Educational » Academic Achievement, Logical-Mathematical, Mathematics, Science, Technology » Why is the US Behind in Math and Science? Join the STEM Challenge #PBSKidsSC
Remember when every kid wanted to go to space camp and become an astronaut?
The frontier is now digital but sciences and mathematics are just as important as they ever were.
Curiosity about the world and a creative approach to problem solving are at the core of what I want to impart to my children. And the sciences are building blocks of those sorts of critical thinking skills.
Science, Technology, Engineering, and Mathematics (STEM) are increasingly the access point to more fulfilling, more flexible, and higher-paying careers. Plus, they are key to our national prosperity.
Which is why it is so dismaying that, according to a 2009 McKinsey & Co. study, the United States ranked 25th in math and 24th in science among developed nations.
We are turning out innovators but our average falls far below what our goals should be. Some experts say we lack the commitment–students in other countries spend longer hours in the classroom. Others point to a culture of respect for teachers in the nations that surpass our scores–that honor attracts the best candidates to the education field.
It may also be that in our social culture, the sciences and math are seen as solitary pursuits and get particularly short shrift once children reach their preteens. So, how do we return the patina of cool to STEM subjects?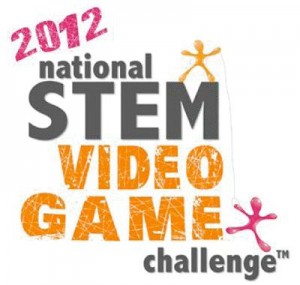 Gaming is a way to reach kids where they are and encourage the types of logical and creative thinking that will help students excel in STEM subjects.
According to industry research, 68% of American households play computer or video games. The industry is growing more quickly than the rest of the economy. And, excitingly, 48% of those gamers are female.
The PBSKids STEM Challenge taps into this interest in gaming. Middle school students, high school students, college students, and educators are invited to develop games and enter them in the challenge.
Readers know that I believe in no screen time under 2 and very limited screen time for young children.
For school-aged children, however, gaming can be an engaging way to process and create information. Evidence also suggests that neurologically atypical children, such as kids who are autistic, can benefit greatly from interactive technology.
If you are interested in finding out more about the STEM Challenge, and how gaming can boost learning for  students, join @PBSKids and @PBSteachers at the #PBSKidsSC twitter event on 1/19/12 9-10:30 pm EST and RSVP here: http://eepurl.com/inbS2
Or use the QR Code to RSVP:
—
Disclosure: This post is part of a compensated campaign with PBS Kids where I was paid for my time in sharing information about PBSKids Stream of the STEM Video Game Challenge and for being a Twitter Event Panelist.  All opinions are my own.

Filed under: Academic Achievement, Logical-Mathematical, Mathematics, Science, Technology · Tags: Gaming, STEM, STEM Challenge