Naturally Educational » Literacy » Random House Read & Play Community Launch Party!
Random House wants to build a community of readers and you are invited!
The Launch Party Live Chat is April 11 at 9:00 PM EST and I hope you will join me and the other community leaders, moms, educators, and Random House representatives, to discuss year long and life long learning!
If you have questions, tips, or concerns, about literacy, summer reading lists, book recommendations, special events and holidays, or more, here's your opportunity to connect with experts and other moms.
We'll be giving away over $100 worth of gift cards and great titles to get your kids reading!
It's easy to join the Read and Play Party:
1. Become a community member
2. Visit The Launch Party conversation from 9-10pm EST on Wednesday April 11th when we turn it live
We hope you can join us and celebrate lifelong reading and learning!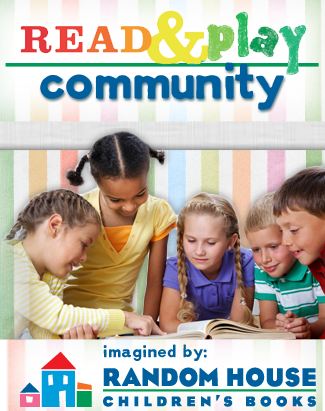 Disclosure: I am serving as a paid community leader for Random House's Read & Play Community. As always, sponsors are paying me for my time, work, and expertise…all words, opinions, and giddy excitement are my own.

Filed under: Literacy