Naturally Educational » Featured, Home Arts, Spring » DIY Microwave Pressed Flowers: For Your Flower Pressing Emergencies
Did you know you could press flowers in the microwave when you have a pressed flower emergency? What? You do not have pressed flower emergencies? It is only me?
Most of us know how to press flowers for crafts and studying and preserving memories. You place the flowers in between two sheets of newsprint and then place that in between two pieces of cardboard. Then you stick the entire cardboard, newsprint, flower sandwich under a pile of heavy books from when you used to study weighty things, like art history or law. Then you wait for at least a week and explain to any little people that practicing patience is good for the soul and building character.
But what if your flower pressing needs are more, well…pressing? What if Mother's Day is THIS WEEKEND and you suddenly decided that you have the perfect craft but it must be decorated with pressed flowers handpicked by the kids?
Have no fear: you can press flowers in less time than it takes to read this post.
1. Put down a piece of cardboard and put a slightly smaller paper towel or piece of newsprint on top of the cardboard.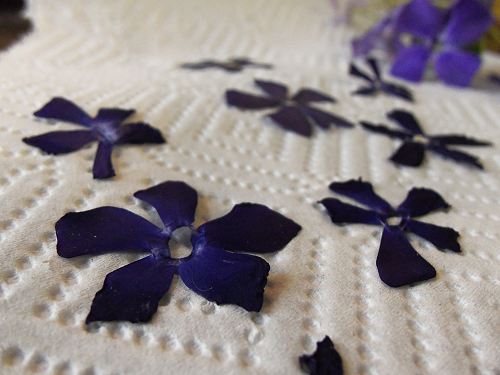 2. Arrange your flowers on top of the paper towel / newsprint so that none of the flowers overlap. Then cover with another piece of paper towel / newsprint and another piece of cardboard.
3. Use four thick rubber bands to secure the cardboard together.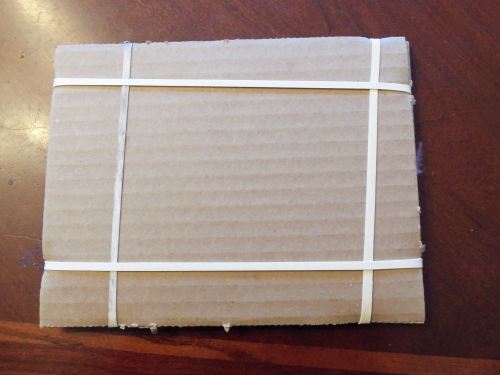 4. Microwave on 50% power for 30 seconds. Check the flowers. Microwave for another 10 seconds if they are not done. It should take 30-90 seconds, depending on the flower and your microwave. You'll have to experiment a little to find the right amount of time.
That's it! Have fun with your pressed flowers and let me know what you make!

Filed under: Featured, Home Arts, Spring · Tags: Flowers, Mother's Day