Naturally Educational » Me » Gone to BlogHer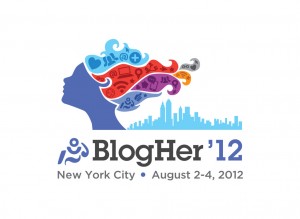 I'm heading off to BlogHer this week but I do have a few scheduled posts going up while I'm off. If you will be at BlogHer, please find me and say, "hello"! Drop me a line on this post so I will be on the lookout for you!
Because I want to enjoy the conference without obligations, I am sponsoring myself, this time. I would like to encourage everyone to stop by the Bloganthropy session at BlogHer:
Friday, August 3: 2:45-4:00pm – The 2012 Bloganthropy Award Finalists and past award winners will share how they leveraged their social media influence to make a difference as nonprofit fundraisers, activists or advocates. The 2012 Bloganthropy Award Winner will be announced during this session.
My Bloganthropy co-founder, Debbie Bookstaber, organized the session and it is sure to be inspiring and informative! Come support your fellow bloggers who are "doing good" with their social media influence.
I also want to thank a number of brands that have invited me to come learn more about them at events throughout the time I will be in NYC. I will be sharing education-related information here, on Naturally Educational, and style and entertainment-related information on Mamanista: