Naturally Educational » Charity, Me » Call for Submissions: Crafting Hope After the Hurricane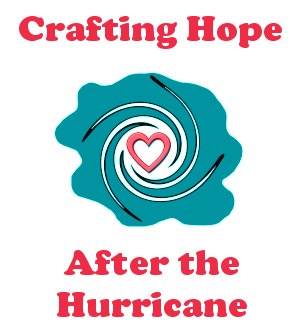 As I have shared with you, Hurricane Sandy was a disaster for much of the Tri-State area. There are people living in homes with giant holes, molding walls, and ruined furniture–or camping out next to their homes. These areas are still without power. Many of these areas are working-class neighborhoods. Places with hardworking families that were "getting by" before the storm but now have lost everything they had built.
However, we will get by…with a little help from our friends.
Valerie Deneen (of Inner Child Fun) and I are hoping you will be able to take a minute to a be a friend to those affected by this natural disaster.
We are putting together an eBook with 100% of the profits going to local Long Island, Staten Island, and New Jersey food banks and other organizations serving the victims of Hurricane Sandy.
This is where you come in–we need kids activity writers to help fill the pages with crafts of hope…and we need caring people to help spread the word once the eBook is ready.
If you would like to contribute a tutorial for a craft (or a recipe or visual activity), that can be made by or with children, that symbolizes hope, please submit it here. Think: rainbows, the sun, doves, flowers, butterflies, cranes…let your imagination take flight!
Please send along a link (or links) using this form:
https://docs.google.com/spreadsheet/viewform?formkey=dFVISmpsdVQ0ay1vSzZmeE1sVm13N3c6MQ
We will need an image at least 300 px wide, in .png, .jpg, or .tif format, minimum 72 dpi, and in RGB color mode.
By submitting a link, you are giving permission to use your directions and an image of your finished project in this eBook and any print-on-demand copies ordered. Your craft and image will only be used by for this eBook and all profits will be donated to reputable local
charities. We will never use your crafts or images without your permission for any purposes. All contributors will be given credit
both in the eBook and through the editors' websites, NaturallyEducational.com and InnerChildFun.com…plus our undying gratitude and the knowledge that you did a good deed. We hope once the book is complete that you will share the links to purchase with your friends and readers.
We need to act fast so we can get the funds to the people who need it most as the weather gets colder. So, please take a minute as soon as possible, no later than December 11, to select a craft (or two or three) to send our way for possible inclusion.
Thank you!

Filed under: Charity, Me · Tags: Hurricane Sandy