Naturally Educational » Me » Happy (Belated) Halloween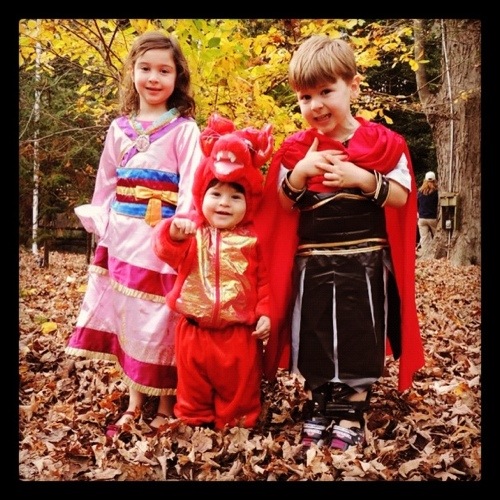 Sandy may have knocked out our lights but she can't dampen our Halloween spirits!
We went trick or treating with Mulan, Mushu (he's his sister's accessory until he can express a preference), and a "man-eating shark" (shown here in his Roman gladiator costume).
Blogging will be light until I have power, heat, and hot water…but I wanted to say "Happy Halloween" and "Feliz Dia de Los Muertos!"
Hope you are all safe and dry!

Filed under: Me · Tags: Halloween, Hurricanes