Naturally Educational » Me, Toys » Top 15 Educational Toys for 2012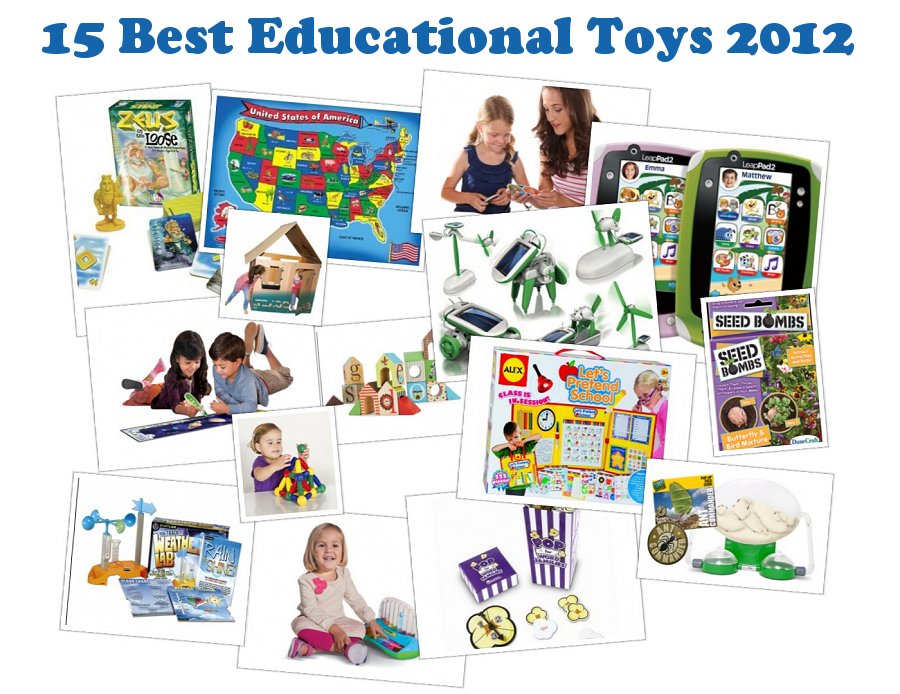 On Naturally Educational, I do not promote a lot of products. My core philosophy is that we don't need a lot of fancy bells and whistles to have an engaging, educational experience, especially for young children. However, we all like a few toys now and again, right? And no matter how many times you tell Grandma, Grandpa, Auntie and Uncle that the kids would really like that Aquarium membership for Christmas, they still want to get them a toy, right? So, over on Lifetime Moms, I published my picks for the Top 15 Educational Toys for 2012.
And if you want even more educational gift giving, check out 17 Educational Gifts in 2011, which includes some great toys that are still favorites at our house, like Perplexus Rookie, Snap Circuits Jr., and No Stress Chess.
I hope you will check out the Top 15 Educational Toys for 2012! What are some of your favorites? What's on your children's wish lists?