Naturally Educational » Values Education » Keep The Lines of Communication Open #Responsibility
With my pre-teen, I find a lot of parenting is prep-work, laying down the foundation for the teenage years.She already has the basics of childhood. Everything she really needed to know in Kindergarten has been learned and reinforced. Looking both ways before crossing the street, doing unto others, avoiding stranger danger, wearing a helmet while bicycling…we got this.
At this point, we are having a lot of discussions about teenage and adult-type situations I hope do not happen for a very long time (and some I hope never happen). These dilemmas not the easy, clear cut situations of her early childhood. I cannot simply have her memorize Mommy and Daddy's cell phone number and teach her to recognize community helpers to prepare her for these challenges.Her armor will be her own good judgment. Link by link, plate by plate, with lots of discussion and practice, she'll have to layer this on over the years.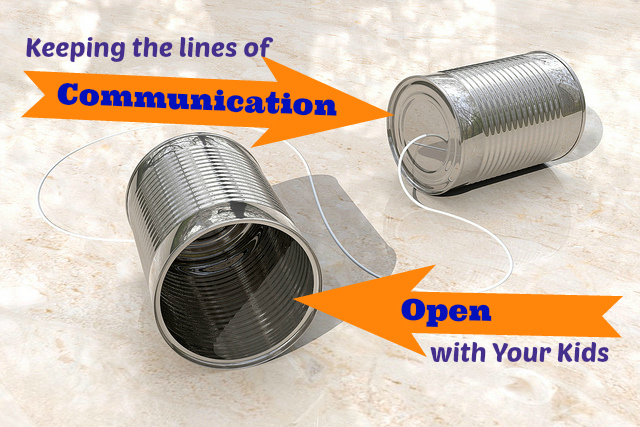 You cannot cram for these tests. You have to build a solid basis from the start with open lines of communication.
Here is how we work to keep the lines of communication open:
Invite Conversation: Just when kids are articulate enough to hold up their end of the conversation, many seem to develop an allergy to their parents. Already my third grader insists I give her our morning hug before the school bus pulls into view. A news article, an advertisement, or a favorite television show can be a great opening for talking about drinking and other important issues. Some kids may find it easier to chat while doing something else, like crafting, preparing dinner or doing chores. Others will open up during car rides–no eye contact makes this ideal for embarrassed kids.
Make it a Habit: Rather than saving up all those important things for one big "talk," discuss big issues in little bites. One of the reasons experts say family dinners are so important is that these are daily opportunities to check in with your children.
Listen: During these discussions, it is even more important to listen, than to talk, no matter how much valuable life experience we may think we have. When we listen, we learn where our kids are and can meet them there. We find out how they are thinking and what they value. We have the opportunity to get to know our children better as the young people they are. We also build their confidence–which will be key later when they need to say "no" to peer pressure or make decisions we haven't anticipated.
Give Them Input: Once you really listen to your kids, you need to take the next big step and give them age-appropriate input. If kids know that their needs and opinions will be taken into account, they are more likely to come to you in the future. Maybe your child is looking for opportunities to prove she is more grown up. You can talk with her about some privileges she can earn if she shows she is responsible. This way your child can prove she is grown up without trying risky, more adult behaviors, like drinking.
Safe Space: We want our children to come to us and be honest. At the same time, we want them to know their are consequences for their actions. I really struggle with balancing this. One way we approach this is by emphasizing how much we appreciate their honesty. Any necessary discussion of consequences happens later. We also explain that the sooner we know about a situation, the better we can help them find ways to make amends or reduce potential consequences. If my child ever finds herself at a party with alcohol and drugs, or feels pressured to try these, I want her to feel like she can call me.
Your Village: From an early age, I always told my children that I want them to come to me or their dad and that I hope they will trust us. At the same time, I know that there are some things it is just too embarrassing to say to Mom and Dad. My children know that there are adults in the family we trust. We would much rather them get their information or help from their grandparents, aunt, or godparents, than from a peer.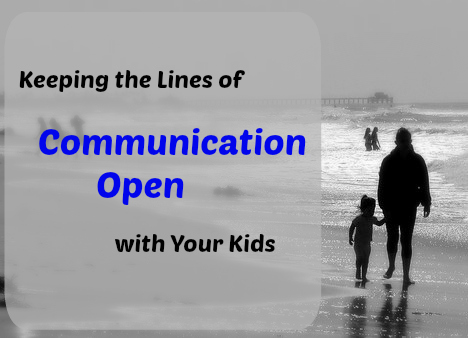 Keeping these lines of communication open is hard work–but doing this now may save us a lot of trouble later!
—
Disclosure: This post is sponsored by The Foundation for Advancing Alcohol Responsibility. All opinions are my own.
Original photos by StockMonkeys.com and Flickr user FrankieLeon, Creative Commons 2.0

Filed under: Values Education